Why is Lead Generation Important?
It is critical for a business to generate leads in order to succeed. Most firms will lack the sales and consumer base necessary to develop without leads. Customers are fickle, so companies can't count on their instincts. They must use strategies in order to attract the types of consumers they wish to have.
Without such a strategy, a company will be unsure as to what kind of people it should be targeting – and without this identity, most companies will have trouble generating leads.
Typical businesses need a constant influx of potential clients to maintain their success.
We at Database Giants are professional B2B Lead Generation Service Company and we're also experts at generating leads from various sources.
These sources include LinkedIn Sales Navigator Premium, Search Engines, Directories, hunter.io, Rapportive, ZoomInfo, Data.com, RocketReach, Holaconnect and Lead411 to name a few.
This type of method of collecting and generating leads is one of the most effective and easiest ways to get more targeted prospects for any kind of business and turn them into buyers. We invite you to take a look at our services below.
Some of our Services:
B2B Lead Generation
Generation of Leads using LinkedIn
Targeted Prospect List Building
Web Research
Data Mining and Collection
E-mail List Building
Bulk Email list for Campaign
Real Estate Skip Tracing Leads
LinkedIn Email Sourcing
Anything else we might have missed out on, just ask
Data would be delivered in Excel/CSV format
Email Validated and Verified for Delivery (Minimal to NO bounces)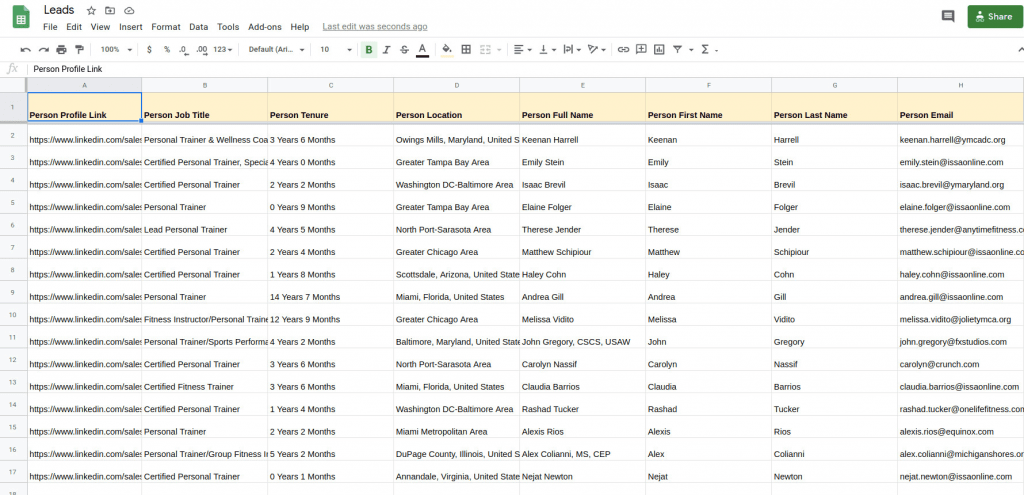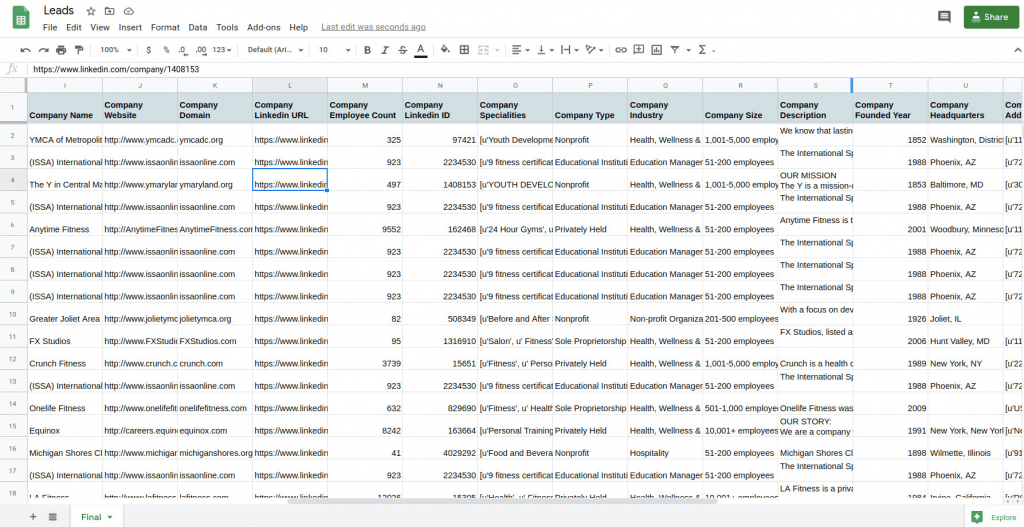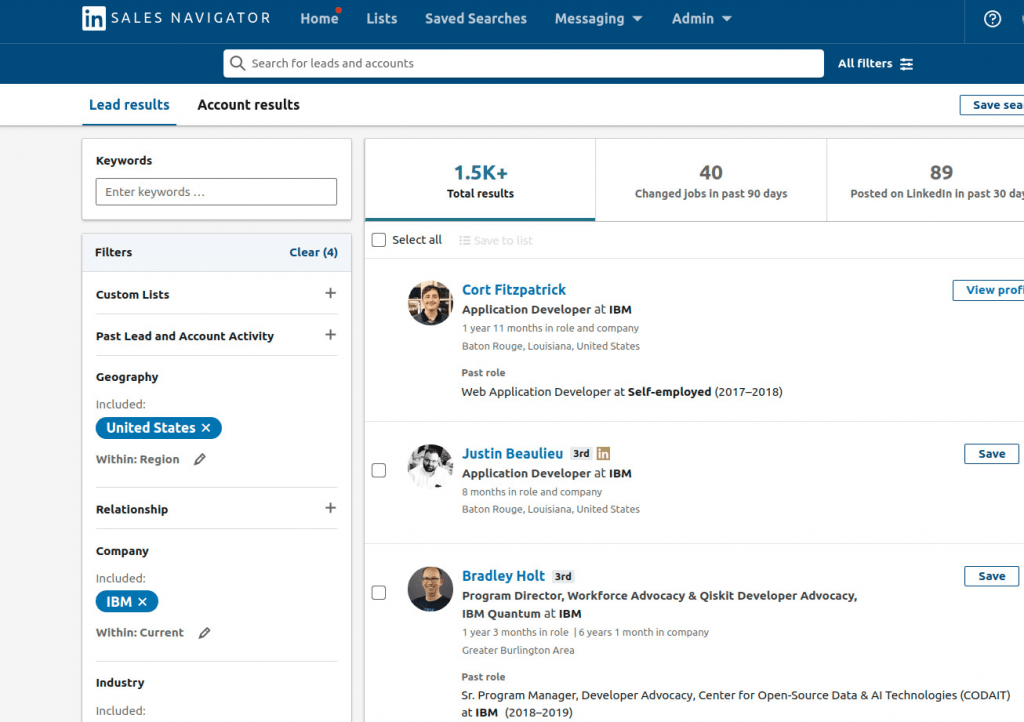 Using neverBounce for our Email Verification & List Cleaning Services, we will need the following information to generate the leads for you effectively.
Industry (e.g. Restaurant, Real Estate, IT)
Employee Title (e.g. Owner, Marketing, CTO)
Location (Country, City, State, Province)
Usually, the fields that is contained in our delivered database are (but not limited to): Title, First name, Last name, Company name, Website, E-mail, LinkedIn URL, Address and several others depending on the source(s).
These leads include fresh and updated information with 100% valid / Verified E-mails.
If you need consultation, all you need to do is simply contact us using the form on the Contact Page. Do try and be as detailed as you can in your query so that we can do our best to assist you.