This is a business (B2B) database of American Companies (B2B) Businesses located in and around California, United States.
This Business Database includes: 
This list is Searchable by: Company Name, Address, City,  State, Zip Code, County, Area Code/Phone, Fax, Website, Email Address, Contact Name,  Gender, Contact Title, Employee Count, Annual Sales Revenue,  SIC Code, NAICS Codes, Business Descriptions, Categories, and Industry.
Directory List Details: CA 4 Million+ Business Records.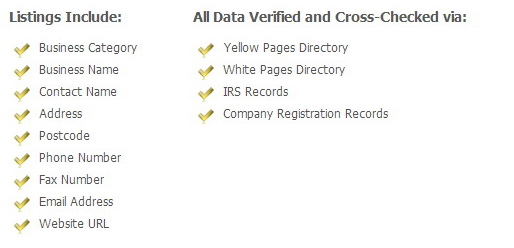 After purchase, California Business Database would be sent to you in .CSV and/or .XLS format for immediate access.